Sizes: newborn/6m/1y/3y/child/adult woman With head circumference 14"(36 cm)/17(43)/18(46)/19(48)/20(51)/22(56)    
Materials: 
Aran (8 wpi) that is medium weight yarn such as Cascade Yarns 220 Superwash Aran, color 873 (100% Superwash merino wool, 100g; 150 yards); about 30g or 45 yards Knitting needles US 10,75 (7 mm) or to obtain gauge 4" x 4" (10 x 10 cm) = 15 stitches x 20 rows (in stockinette stitch) 
Tapestry needle   
Pattern notes 
The headband is seamed at the back The negative ease of the headband is 3" (8 cm)   
Headband 
Cast on 12/12/15/15/15/19 (newborn/6m/1y/3y/child/adult woman) stitches and continue: 
Row 1 (right side): knit all stitches 
Row 2 (wrong side): slip 1 stitch, knit 2 stitches, purl all stitches until 3 remain: knit 3 stitches 
Row 3: slip 1 stitch, knit the remaining stitches
Repeat rows 2-3 until the headband measures from the cast on row 11/14/15/16/17/19" (28/35/38/40/43/48 cm), bind off all stitches. 
Fasten off leaving a long end for sewing. 
(this is really important so that the edges wouldn't roll), steam/press if your yarn instructions allow.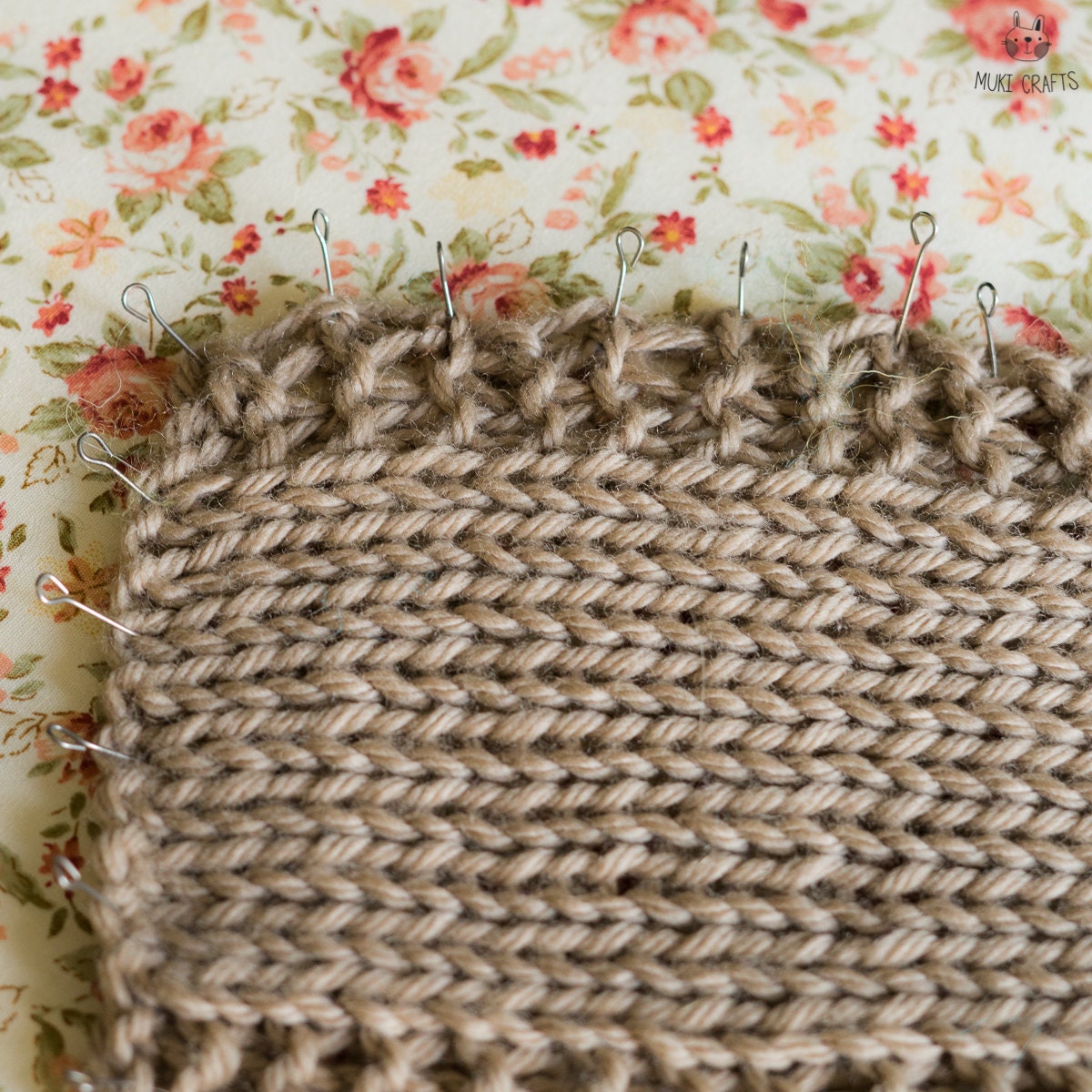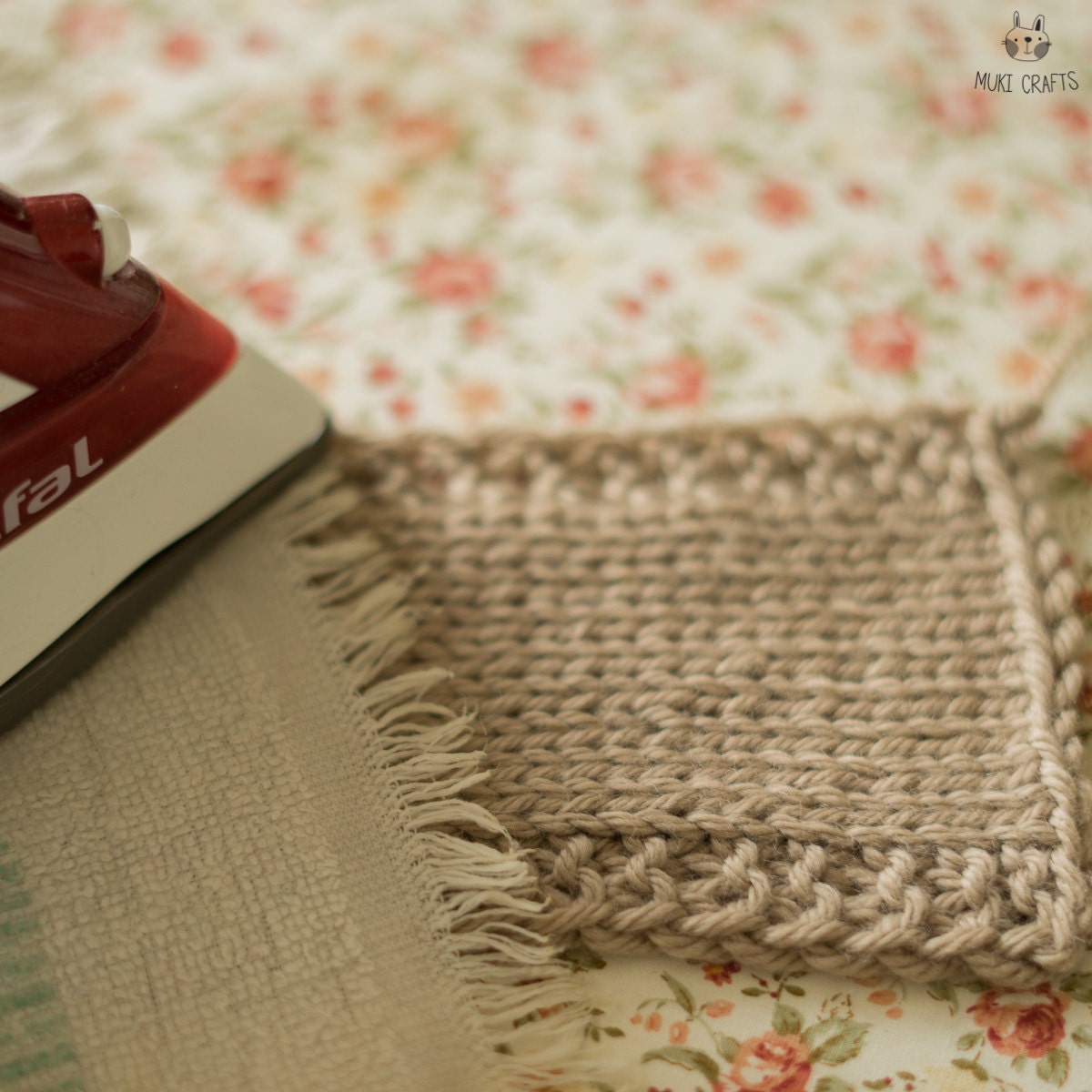 Sew the cast on row to the bind off row, weave in all ends. Decorate the headband with two pom-poms with a diameter of about 1,5" (3 cm).